Weekends are made to play! Here are a few of my favorite fun things happening in the metroplex. Click on the yellow text for direct links to each event.
FREE
April 22, 5:00
Visit the Fort Worth Community Arts Center for a fun twist on the classic Cinderella fairy tale. Please note that only the 5:00 Friday show is free and is first come, first served so get there early.
April 23rd
Music, art and great food (for purchase) make this family friendly event a sure winner! Bonus: be sure to check out the 100/100 Art Show which features 100 pieces for $100 each.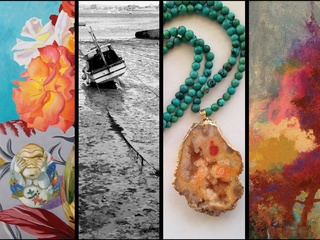 April 23rd and 24th at 10:00 AM
Ever wanted to peak inside an artist studio and learn about their process? This event is for you!
April 22-24
This incredible festival brings together environmental organizations, businesses, scholars, speakers, interactive programming, live music, outdoor experiences and family events to celebrate living green. Wanna take it to the next level?
Ride the TRE/DART to Fair Park
and save the commuter cars for Monday.
BUDGET FRIENDLY
April 22nd, 6:00
$14-22
If you like cajun music (or in my husband's case married a cajun) the name Wayne Toups should ring a bell. Toups is incredible live and puts on a fun show at Billy Bobs! You just might see me there jitterbugging.
April 22, 7:00
Donations Suggested
The FW Youth Orchestra is incredible on their own, but this show is a rare opportunity to also hear two winners of the Hong Kong International Music Festival. All proceeds benefit the next FWYO International Tour.
BLOW-OUT WORTHY
April 21st and 22nd at 8:00
$22-75
TITAS is knows for it's presentation of innovative, high-quality dance and I'm betting that Kidd Pivot fits that bill. This show is a hybrid of theater and dance, fusing classical elements with structured improvisation. Check out a sample video on the event site.
April 22-24
Variety of Prices
Jazz and symphony lovers alike are sure to appreciate Botti's Grammy winning musical stylings.

Have a fun weekend ya'll!
-DBC