Today's Fresh Art Friday is going to go off script a little bit because I just have to share with you the inspiring story of collectors
Herb and Dorothy Vogel
explored in an independent film by the same name.
Herb and Dorothy, both new york natives, married in 1962. Early in their marriage, they made a commitment to purchasing works of art that they loved- on their salary. Over the course of their marriage, the librarian and the postal worker acquired over 4,500 works of art.
And boy were their works gorgeous.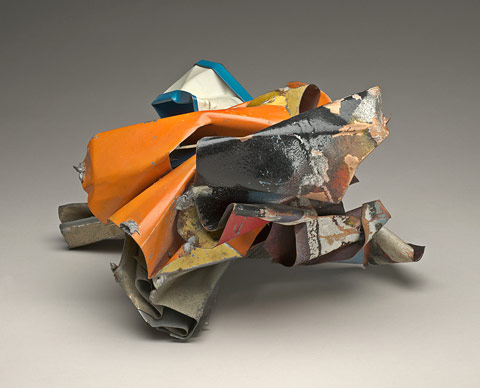 Untitled, 1962 by John Chamberlain
Little Pinch, 1978 by Lynda Benglis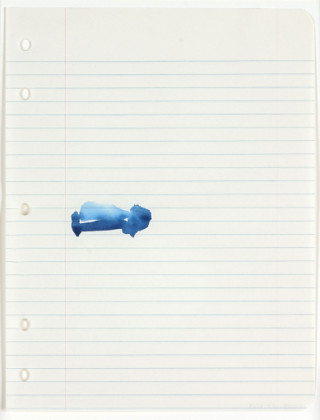 Loose Leaf Notebook Drawings, Box 8, Group 28 by Richard Tuttle
Their collection focused on
minimal
and
conceptual art
because they liked it aesthetically and could afford it at the time. As the film points out, while the world was going gaga over
Warhol
and
pop
, the Vogel's actively sought out work that challenged them.
Pathways, 1990 by Edda Renouf
Clause: A Rose is At it is At it is At it, 1993, by Martin Johnson
LIttle Canarsie, 1981 by Thornton Willis
More than being collectors, theVogel's were champions for the arts. They supported what and who they cared deeply about. They had lifelong friendships with artists, calling many of them at least once a week for lengthy catch up chats their entire adult lives. And then they turned around to do even more.
In 1992 the Vogel's transferred their entire collection to the
National Gallery of the Art
. They decided that the work should go to and be seen by the public. The NGA was the perfect fit because of it's free admission and mission of public engagement. It didn't hurt that the Vogel's had honeymooned there some 32 years earlier either!
Their gift was documented in the film
Herb and Dorothy
by Megumi Sasaki, which went on to sweep the independent film festivals. You can watch the film for FREE
here
. It's incredible. While watching the film I was so struck by their drive to actually LOOK at the works and think about them in a critical way. The film also brought home the value of developing relationships with artists that you appreciate and the joy of watching them grow in their medium.
In 2008, the Vogel's started their next project: with the agreement of the National Gallery they donated 2,500 of the original works to 50 institutions in 50 states, which became known as the
50x50 Project
. Included was Texas' own
Blanton Museum of Arts
, housed on the UT Campus. You can see the full list of recipient museums
here
. This project was also documented by Sasaki, who hopes to release the follow up documentary in honor of Herb and Dorothy's 50th wedding anniversary.

In watching the original film, I took away lessons in art collecting that are invaluable to a young collector and was reminded of the importance of giving back to your community. I hope you'll take some time to watch this documentary and I hope it moves you too.

Happy weekend,
-DBC